Friendship & Pen Friend Scheme
A common symptom & emotion felt amongst those suffering with Depression is loneliness, along with isolation and feelings of segregation from the world. As our ethos is built upon personal experiences of depression, we truly empathise and understand how these emotions feel and impact us on a daily basis. We have therefore created a community centred around friendship and a common understanding of depression.
We wanted to help those who may be experiencing depression personally or closely related to someone else who might be suffering, also. From this, we built our Pen Friend Scheme. Designed to facilitate and encourage new friendships built upon shared experiences of depression and in attempts to tackle and reduce the symptoms of loneliness that some may feel.
All members are welcome to join our Pen Friend scheme, along with our private Facebook groups and/or pages – available on request and invitation. This enables members to support each other and share experiences in a safe & controlled way. Please also remember to support and follow our public Facebook page.
Pen Friend Scheme:
Open to any member, we run a Pen Friend scheme so members may write to fellow 'Helper-Sufferers' in order to share their troubles, success stories, strategies of coping etc.
If you are interested, and have already joined as a member, please send an e-mail to the Pen and Phone-a-Friend Secretary at penfriend@depressionuk.org for an application form. Alternatively, if you are thinking of becoming a member, a form can be sent to you within your joining/welcome pack.
We also offer our Pen Friend Scheme via email. If this is of interest, please contact the Pen Friend Secretary to express your wishes to join. We endeavour to 'match' you up with one of our volunteers with similar interests and experiences as much as possible.
Letters between pen-friends are exchanged through our Central Address to protect your anonymity & security. You do not need to pass on your surname and/or address.
* We must stress that this service should NOT be looked on as a potential dating agency! We must also stress that members take part in this AT THEIR OWN RISK, as we cannot guarantee to police it adequately.
Below is an extract from a letter from one of our members, published in Newsletter 150:
"One of the most important things – if not the most important thing – which keeps me going, as it were, is the writing and receiving of letters. I have several pen-pals, all of whom have become very good friends, and without them my life would be empty indeed.
With this in mind that I ask you through the newsletter, to thank our Pen-Friend Secretary for all the hard work she does in running 'our' Pen-Friend club. It is an excellent service and I thoroughly recommend letter writing as good 'therapy'. The service has certainly enabled me to carry on, when all else seems hopeless.
Please, if you can, do encourage others to take up letter writing. It may prove to be enjoyable and a way of building up a friendship. And at the same time this can bring a sense of belonging and well-being.
And how pleasant to have the postman bring some welcome mail for a change. But, of course this wouldn't be possible without D-UK, and our Pen-Friend Secretary.
So a BIG THANK YOU once again."
DUK Chat
We also have a private chat forum, which is available to all our members if they wish.
Are you interested in joining any of our services? Please write to or email the contact details below. Remembering to include your Membership Number. Contact Us
National Address:
Depression UK
Lytchett House
13 Freeland Park
Wareham Road
Poole
Dorset
BH16 6FA
Email Address
Email: info@depressionuk.org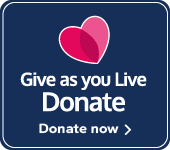 >
"We promote mutual support between individuals affected by or at risk from depression."